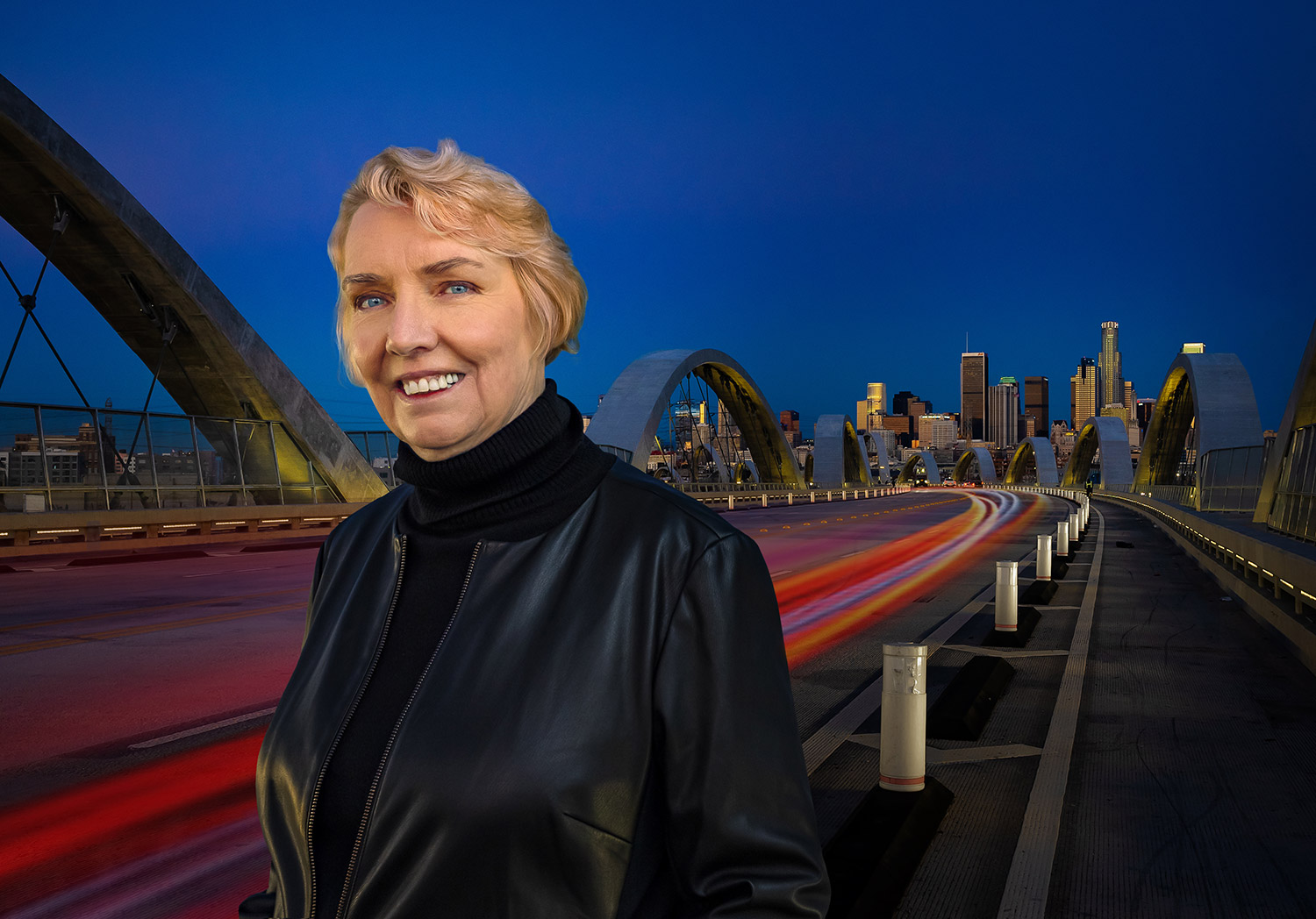 Connie Conway
Connie Conway is a Los Angeles based fine art photographer.
Her latest work, L.A. Collective is a visual experience that transports you to some of LA's most legendary locales. Over the past ten years, Connie has stood on countless street corners, bridges, and rooftops to capture the images that bring this exposé to life.
Prior to this endeavor, amid the global pandemic, Connie created an entirely new body of work along with a video telling the story of A Different Light, images of an empty and desolate Los Angeles.
Connie's path to photography started in South Jersey where she grew up. At the age of five she received a Polaroid Land Camera and has been making photographs ever since.
Her love for neon lead to a breakout project L.A. After SUNSET, a series of images that capture the dramatic transformation of Los Angeles' storied streets at sunset. And in 2016, L.A. After SUNSET the book was published. Her Canter's image from this body of work is included in the permanent collection of the Museum of Neon Art.
When not pursuing her fine art photography, Connie is a board of trustee for the Museum of Neon Art and a producer of photo shoots for advertising photographers. She has produced campaigns for some of the industry's top photographers and brands over the past 25 years.
MUSEUM
Museum of Neon Art – "Canters"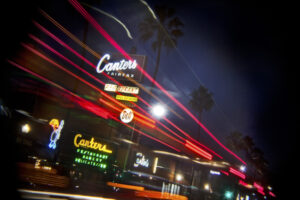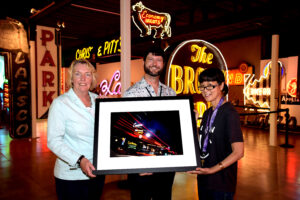 Nixon Peabody LLC, Law Firm DTLA
Northside Services, Century City, CA
Alice Bamford & Ann Eysenring, Malibu, CA
Faye Tash, Studio City, CA
Seleh Victor, Los Angeles, CA
Sarah Thomson, Malibu, CA
Billy Hamilton, College Station, TX
Christian Peacock, Piedmont, CA
Bridget Daily Coonce, Walnut Creek, CA
LA After SUNSET | Solo Exhibition
ArcLight Cinemas, Hollywood, CA
September 3 – November 5, 2019
LA After SUNSET | Solo Exhibition
ArcLight Cinemas – Santa Monica, CA
October 3 – November 6, 2018
LA After SUNSET | Group Exhibition
POP Art Photo Show – Barkar Hangar
September 27-30, 2018
LA After SUNSET | Solo Exhibition
ArcLight Cinemas, Beach Cities
March 8 – May 8, 2018
LA After SUNSET | Solo Exhibition
ArcLight Cinemas, Culver City, CA
June 16 – March 6, 2018
LA After SUNSET | Solo Exhibition
Orange Coast College, Costa Mesa CA
Las Palmas Hotel | Group Show
Somerville Toy Camera Show
Nave Gallery, Somerville MA
Dreams of Ireland | Solo Exhibition
Gendarmerie, West Hollywood CA
Dreams of Ireland | Group Show
Benson Keyes Arts, Southampton, NY
Icons, Oracles & Ruins –
Fluff & Fold | Group Show
Pacific Design Center, Los Angeles, CA
Abstraction & Perspective – Group Show
Fluff & Fold | Group Show
Orange Coast College, Costa Mesa, CA
Eight Visions One Beginning
VoyageLA Magazine – Feature
LA After SUNSET
March 26, 2019
F-Stop Magazine – "At Night" Issue #92
LA After SUNSET
F-Stop Magazine – "On the Road" Issue #66
View from the Road
F-Stop Magazine – "Black & White" Issue 62
Fluff & Fold
F-Stop Magazine – "Abstraction" Issue #45
Deserted Space